Crazy Choco-Razzleberry Cake
Ingredients
3 cups flour
2 cups sugar
2 t. baking soda
1 t. salt
6 T. baking cocoa
10 T. melted butter
2 cups cold water
2 T. Raspberry vinegar
2 t. vanilla extract
1-2 cups raspberries fresh, optional
Choco-Razzleberry Icing
1 ounce bitter baking chocolate melted in the microwave
3 T. butter
1 1/2 cups powdered sugar sifted
1 pinch salt
1 t. vanilla extract
1/2 cup raspberry jam preferably no-sugar added type
Steps
Preheat oven to 325°F. Sift together flour, sugar, soda and salt. Dissolve the cocoa in some of the cold water. Make a "hole" in the middle of the dry ingredients in the mixing bowl, and pour all liquid ingredients in the hole. Mix well with mixer. Gently fold in raspberries if desired (and in season). Pour into a lightly greased 9x13x2" pan or two 9" round cake pans, and bake for 35-45 minutes, or until toothpick comes out clean when inserted in the center. If you go the 2-layer route, it is great to put whole raspberries in the filling with the icing between layers, and decorate with more berries on top.
Cream the butter and sugar and slowly beat in the melted chocolate, then the salt, vanilla and jam. Be conservative on the sugar measure until the jam is all in, since it is going to add sweetness. You can adjust sweetness to your own taste with more powdered sugar.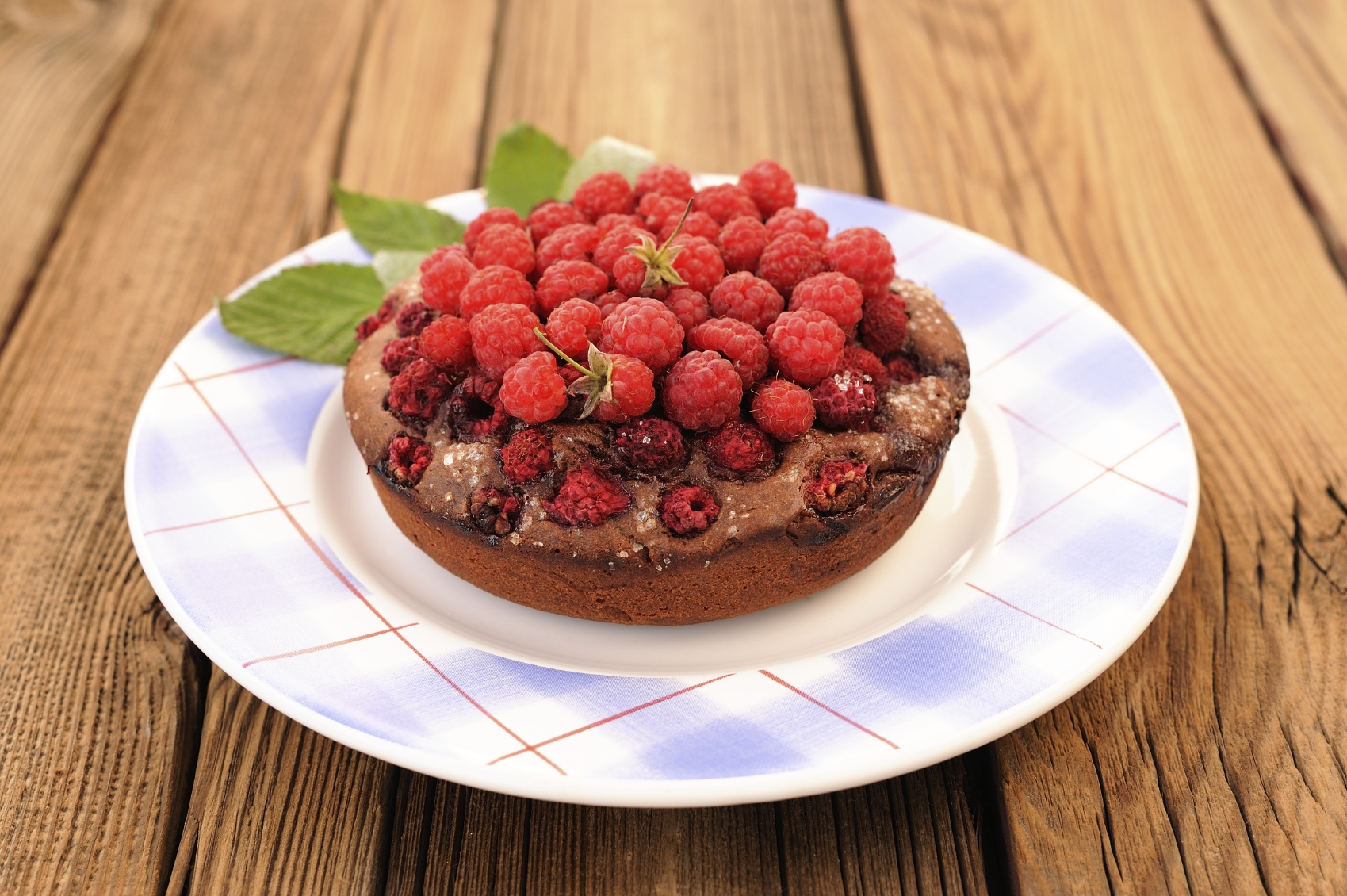 Notes
You should double the icing recipe if you are going to do a 2 layer cake, versus a sheet cake that doesn't get icing on the sides or middle. Also add the raspberries mentioned above!!